Rectangular Washers Manufacturer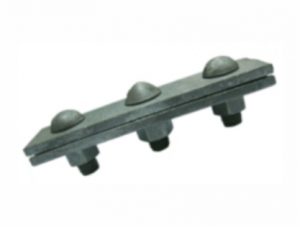 We have been the leading Rectangular washers manufacturer India and Rectangular washers supplier and exporter to various clients all over the world. Our rectangular washers have diverse applications and features. They can be used in various different industries for different purposes. Our rectangular washers are manufactured with precision by experienced technicians. We only use the best quality raw materials. We provide our rectangular washers in various shapes, sizes and specifications as per the requirement of the customer. Our rectangular washers are in constant demand from our industry clients across the globe. It has made us the trusted Rectangular washer exporter in the country. Serving our customers according to their preferences has been our motto of success over the last few years.
What are they used for
Our Rectangular washers are being used for diverse applications and projects in different industries. We have the reputation of being the leading Rectangular washer manufacturer for the quality and functionality that our products possess. Rectangular washers are usually used when round washers cannot or should not be used as their sides stop them from rotating. Rectangular washers are some of the most important components in the functionality of large machines.
Rectangular washers are used in various industries such as :
Mechanical and automobile.
Electrical.
Oil and gas industry.
Agricultural Industry.
Construction and furniture.
It has a lot of diverse applications for:
Shafts and valve components.
Automatic Door and fire suppression system components.
Hardware such as gears, fasteners, roller bearings.
Manufacturing Process
We have been the imminent Rectangular washer manufacturers in the country and have major companies in different industries as part of our clientele. Our products are constantly in demand due to their premium quality and finish. Our Rectangular washers have been produced with state of the art hi-tech equipment and machines. We have a talented and experienced pool of technicians making sure that the product has come out in its best state at every stage of production. We use various processes like Cold Forging, Hot Forging, Metal Gathering, Press Work and Turning Machines to produce high-quality Rectangular washers. All the Rectangular washers coming from our facility are in compliance with international standards. They are delivered according to the specification of the customer.
Attributes
Our rectangular washers provide spacing and prevent from the loosening of the components under vibrations.
They act as a sturdy fastener and are durable in their functionality.
Our Rectangular washers are designed to withstand high amounts of pressure from affecting the other components.
They can be used in a wood board, the wall as well as machinery.
Features
Our Rectangular washers are easy to use and can be effortlessly removed and installed.
Our Rectangular washers have longer functionality and service time.
They are precise and accurate in their dimensions.
They are equipped to be resistant to corrosion, abrasion, and bad weather conditions.
Available Sizes
We are highly familiar with the traditional and International market needs. The multipurpose rectangular washers are available in various sizes, each being manufactured with a purpose to meet your convenience. Ranging from M5 to M42, we offer you appropriate and favourable sizes in the mentioned range. As clients, we understand the unique demands and are always ready for any sort of customization as per your requirements.
Thickness
One of the leading Rectangular washers manufacturers in India, we at GHS FASTENERS, are obsessed with strict and accurate dimensions. Hence, you will always find accuracy and clarity in washers thickness. Thanks to the dedicated team of engineers in our firm. The range of rectangular washers come in a plethora of sizes varying in thickness from 1MM to 20MM. You can find your favorable size in the specified range.
Finish / Colours
Our finishing touch to the plain washers makes us best in this business. As one of its applications is providing the smooth surface, we never compromise with a flawless finish. Customer demands are varied, and we guarantee satisfaction to the customers.
Zinc Plated : We do zinc plating to produce corrosion-resistant conical washers. The zinc coating acts as a kind of sacrifice, which gets corroded before the corrosion reaches the actual material.
Mechanical Galvanized : In mechanical galvanizing, we apply a thick coat of zinc is applied without electricity (as in electroplating) and perform the process at room temperature. Our production process is known for its uniform thickness and consistency between batches.
Natural Black : We provide the black finish by coating the conical washer with black oxide. We do this to improve resistance to corrosion and to minimize light reflection. The major advantage of this coating is the minimal build up when compared to other coatings.
Hot Dip Galvanized (HDG) : Hot Dip galvanizing is one of the oldest and most prevalently used methods of coating that we use. Here, we clean the washer and dip it in a flux tank containing zinc ammonium chloride, which helps in coating the zinc onto the washer.
Grades of raw materials used
Choosing high-quality raw materials defines the secret of our wide customer base. We never compromise on quality and always choose the high-grade materials.
Apart from these, we can also use other raw materials for production, which can be chosen according to the customer's need and requirement.
The market is ever changing and so are our strategies and goals. We believe there is always a scope for improvement and thereby get the products tested frequently. Our company's name is at stake. Therefore, we live by the idea that the first impression is the last impression.
Standards
We offer you with Rectangular Washers as per the following notations:
Finish / Colors
Self Finish
Electro Zinc Plated
Yellow Finish
Auto Black Finish
Hot Dip Galvanized (HDG)
Rilsan Blue, Etc.