Pack Washers Manufacturer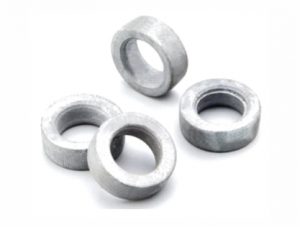 GHS FASTENERS is an outstanding brand in the competitive crowd of pack washers' manufacturers. We stand out in the trending market abiding by the principles of professionalism and customer satisfaction. We design and present you with a reliable and unique range of pack washers. We have established our presence in the local as well as International market.
GHS FASTENERS is in the race of top position with pack washers' exporter. The aura of the company has enabled us to take the overseas market. The quality and delivery of pack washers have been by far the best by our brand. We always strive to stay updated with the current competition and satisfy our clients with the latest technology. Our team of experts never fails to present you with reliable and durable pack washers.
Top supplier of pack washers
We are always looking forward to widening our business reach to attain precedent heights. Our continuous and dedicated efforts have finally brought laurels to the brand. We are a proud pack washer supplier at the global level. The transparency and loyalty that we maintain with our clients make us the first choice in pack washer manufacturer business.
Serving you with the best quality is our priority and catering to all of your diverse needs is our capability. The 'no compromise on quality' policy of our company rewards us with a satisfied customer base and positive feedback.
Pack Washers (As per DIN 7989, DIN 126, IS 2016)
The growing demands of our products have been consistent over the years, and pack washers are one of our celebrated products. Our core team works according to the latest technology involved pack washers foundation. Hence, we, pack washers manufacturer presents you with a varied range of washers as per DIN 7989, DIN 126, IS 2016. These products come in different dimensions and shapes, so we are very strict with the specifications provided by our clients. The pack washers find a wide range of implementation in the industrial and domestic market. All of them are taken utmost care by our expertise.
Available Sizes
We are highly familiar with the traditional and International market needs. The multipurpose pack washers are available in various sizes, each being manufactured with a purpose to meet your convenience. Ranging from M8 to M60, we offer you appropriate and favorable sizes in the mentioned range. As clients, we understand the unique demands and are always ready for any sort of customization as per your requirements.
Thickness
One of the leading pack washers manufacturers in India, we at GHS FASTENERS, are obsessed with strict and accurate dimensions. Hence, you will always find accuracy and clarity in pack washers thickness. Thanks to the dedicated team of engineers in our firm. The range of pack washers come in a plethora of sizes varying in thickness from 5MM to 40MM. You can find your favorable size in the specified range.
Finish / Colours
At our organization, we also work on effective closure to our integrated manufacturing process. The quality in end result products is always an opportunity to ensure a long-term relationship. Hence, we offer high-quality coated pack washers resistant against corrosion and rust.
Zinc Plated : We do zinc plating to produce corrosion-resistant conical washers. The zinc coating acts as a kind of sacrifice, which gets corroded before the corrosion reaches the actual material.
Mechanical Galvanized : In mechanical galvanizing, we apply a thick coat of zinc is applied without electricity (as in electroplating) and perform the process at room temperature. Our production process is known for its uniform thickness and consistency between batches.
Natural Black : We provide the black finish by coating the conical washer with black oxide. We do this to improve resistance to corrosion and to minimize light reflection. The major advantage of this coating is the minimal build up when compared to other coatings.
Hot Dip Galvanized (HDG) : Hot Dip galvanizing is one of the oldest and most prevalently used methods of coating that we use. Here, we clean the washer and dip it in a flux tank containing zinc ammonium chloride, which helps in coating the zinc onto the washer.
Grades of raw materials used
We obtain the highest quality of raw materials from leading vendors in the market. The raw materials we use for producing conical washers are:
Apart from these, we can also use other raw materials for production, which can be chosen according to the customer's need and requirement.
The market is ever changing and so are our strategies and goals. We believe there is always a scope for improvement and thereby get the products tested frequently. Our company's name is at stake. Therefore, we live by the idea that the first impression is the last impression.
Finish / Colors
Self Finish
Electro Zinc Plated
Yellow Finish
Auto Black Finish
Hot Dip Galvanized (HDG)
Rilsan Blue, Etc.
Standards
DIN 126, DIN 7989, IS 2016